TRANSFORMING CARE DELIVERY
>
Improve Patient Outcomes
>
Reduce readmissions and HAIs
Virtual care RPM that mitigates overtaxed resources through at-home vital monitoring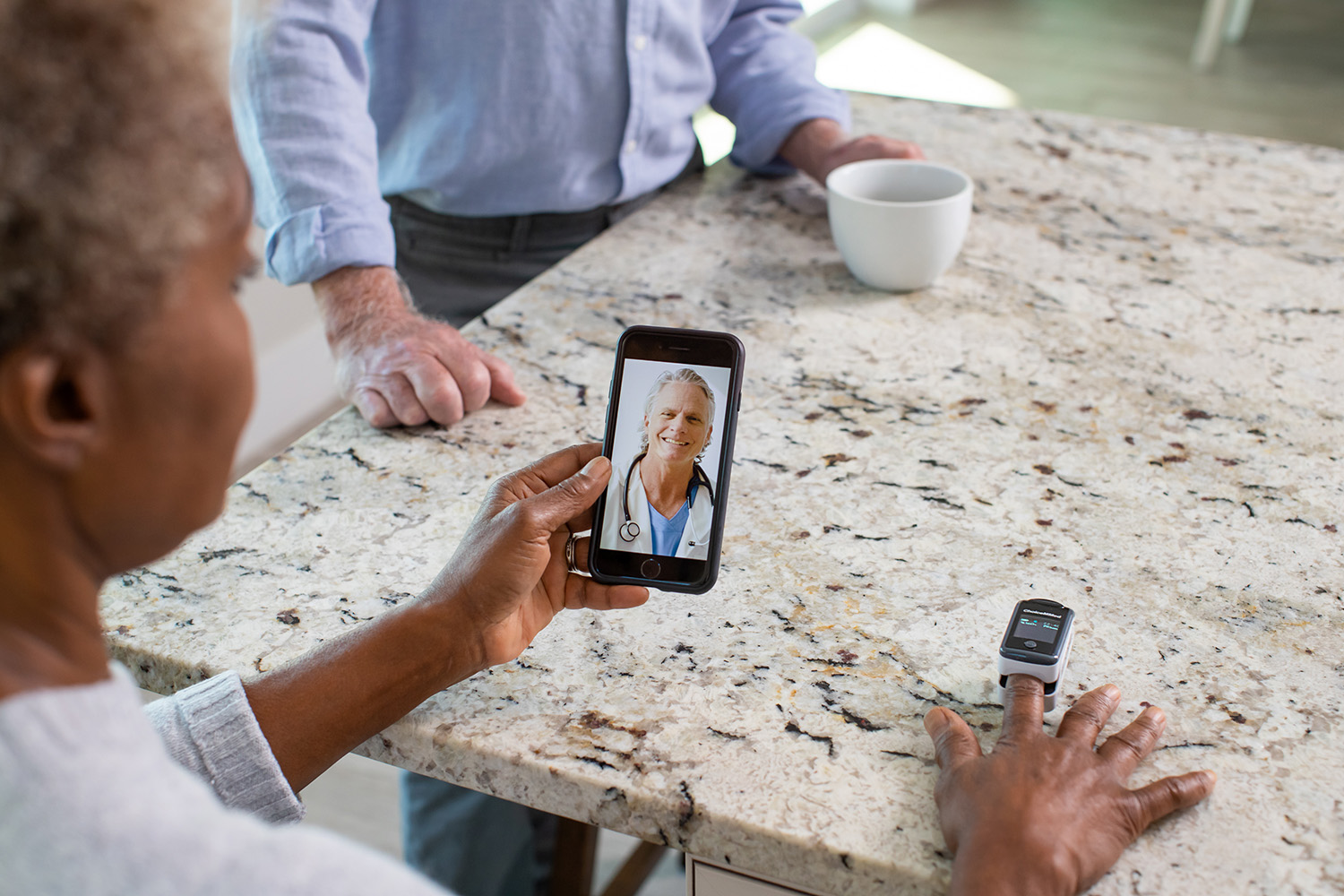 AMC Health can support your COVID-19 response
AMC Health's virtual care, RPM and telehealth solutions are proven and customized to meet the needs of managing and monitoring patients in their own homes, while enabling clinical teams to manage the unexpected surge of ED overflow and required premature patient discharges.
Fully scalable to meet short

-

term and long

-

term capacity needs

At

-

home vital monitoring that enables hospitals to deploy required

contingencies

–

with or without

their home care vendors

Over 200 Blu

etooth enabled devices like pulse ox, blood pressure,

thermometer and much more

Virtual care RPM that mitigates overtaxed resources
Program Overview
IVR survey ready for deployment and scalable across entire population

Immediately available and easily

deployed private label IVR system

capabilities

Customized educational content

Deploy AMC Health's clinical team support for alert response (as needed)

Proactive approach with tracking and reporting on calls deployed,

answered, and alerted
Member Support Tools
COVID

-

19 Web Resources, Tools, Information and Links

Teleconference Video: Conferencing to monitor, respond and track alerts

COVID

-

19 Education: Print ready, customized, and shareable resources
COVID-19 Data Tracker
Explore our articles about remote patient monitoring, industry news, and much more.
Learn how to expand your approach to patient care through RPM 2.0 and virtual care solutions.
Sign up for our newsletter