SERVING THOSE WHO SERVED. WITH PASSION.
>
Enabling better access to care
>
Enhancing the patient experience
>
Improving care delivery
Transforming care delivery for our veterans through remote patient monitoring and virtual care solutions With Veterans in mind.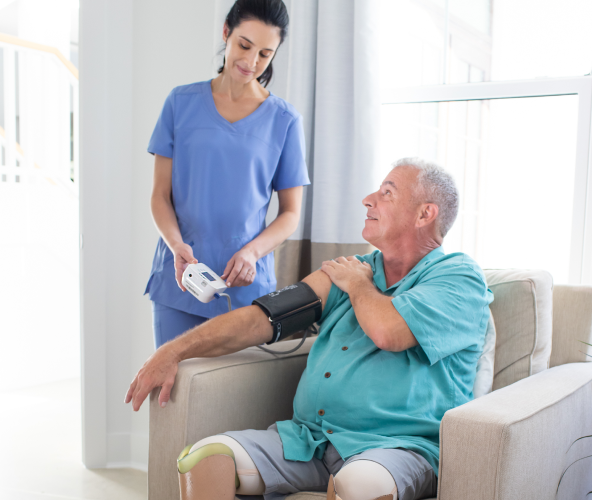 AMC Health's Virtual Care, Telehealth, and Remote Patient Monitoring (RPM) solutions are designed to engage our Veterans, deliver the best patient care, and provide better access to care.
Since 2020, health technology innovators Cognosante and AMC Health, have teamed up to deliver the best in Telehealth solutions for those who have served.
The Cognosante Telehealth Learning Center was established for both Veterans and VA professionals. It offers tutorials, guides, and videos about our Telehealth products and software that make onboarding fast and easy.
Explore our articles about remote patient monitoring, industry news, and much more.
Learn how to expand your approach to patient care through RPM 2.0 and virtual care solutions.
Sign up for our newsletter