TRANSFORMING CARE DELIVERY.
>
Improve Patient Outcomes
>
Reduce readmissions and HAIs
Deliver high-quality, acute care while reducing costs and readmissions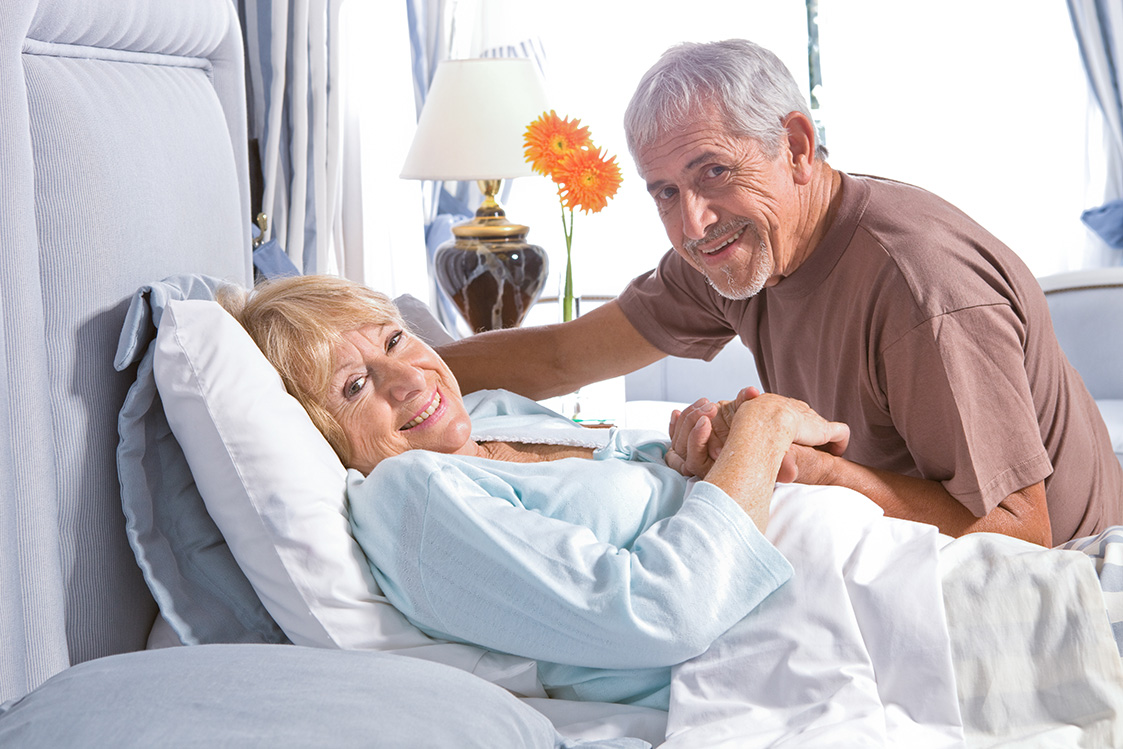 AMC Health's Hospital at home program enables hospitals and health systems to provide high-quality, hospital-level care to patients while in the safety and comfort of their homes.
With healthcare increasingly expanding beyond hospital walls, AMC Health's Hospital at Home program focuses on improving outcomes and patient satisfaction, as well as making care more affordable through remote patient monitoring and virtual care.
The program was created through a Medicare waiver, which permits hospitals to provide acute care at home to Medicare patients. Patients are selected based on factors that include diagnoses that often result in frequent and costly readmissions to hospitals: uncomplicated Congestive Heart Failure (CHF), pneumonia, Chronic Obstructive Pulmonary Disease (COPD) and cellulitis.
Advanced Machine-learning capabilities alert clinicians to opportunities that optimize treatment, predict decompensation, better engage patients, and ultimately identify and prevent serious medical events before they occur.
Acute care from the safety of home
Reduces the cost of care delivery
Improves clinical outcomes
Increases member satisfaction
Reduces the burden on hospital staff
If additional resources are needed, AMC can provide telecare management and full virtual clinical resources, certified in all 50 states.
Explore our articles about remote patient monitoring, industry news, and much more.
Learn how to expand your approach to patient care through RPM 2.0 and virtual care solutions.
Sign up for our newsletter